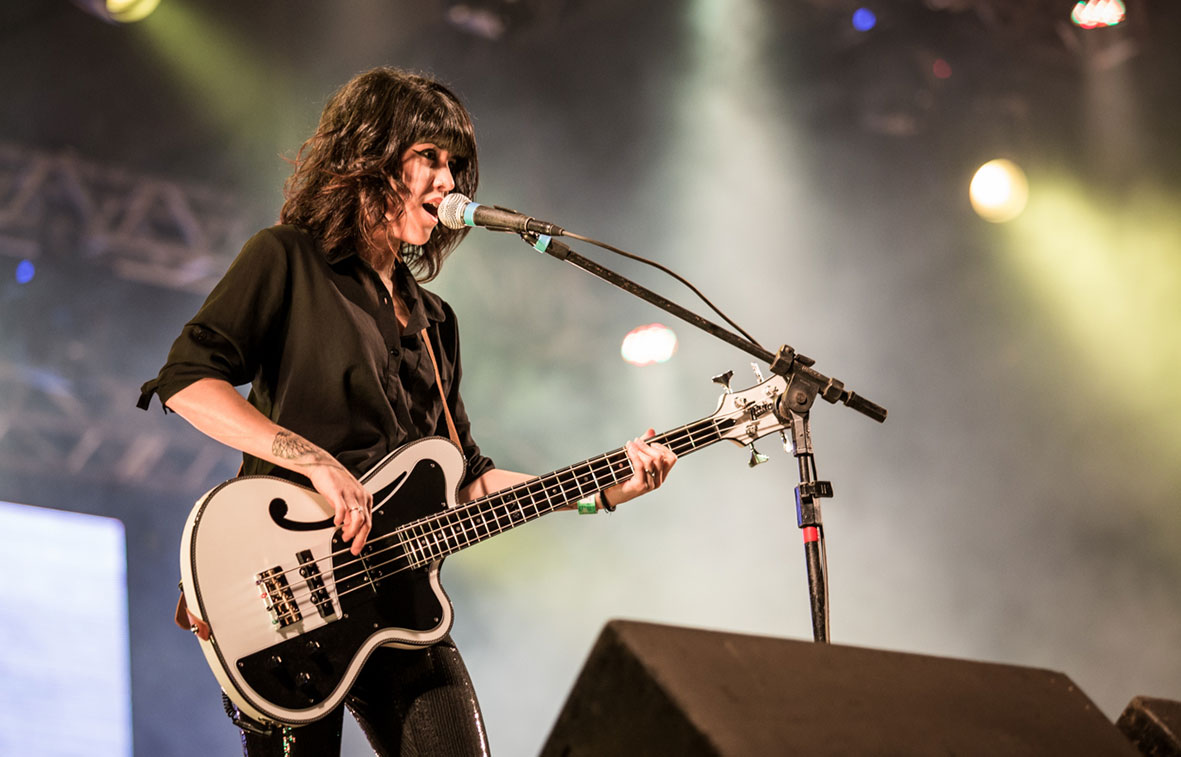 When we came across a few photos and videos of Carol Navarro playing a Maranello bass, we were all completely blown away. Carol is an amazing player, has incredible stage presence, and happens to be part of the hottest band in Brazil; Supercombo! We pulled out all the stops in trying to chase her down to discuss an endorsement. Carol was already an amazing brand ambassador for Italia, and we couldn't wait to make it official!
We finally made contact, and started the dialog with both Carol and her manager. After the first conversation, we immediately knew this was a perfect match. We meshed perfectly on everything we spoke about, and were more excited than ever to partner up with Carol with an endorsement. In addition to her Maranello, Carol loved the Imola GP Bass, so thats what she got…and it looks amazing on her!
The story of how Carol found her first Italia is one of fate. During the Supercombo Amianto Tour, Carol was searching for a new bass for her live performances. She was looking for a bass that could handle the Drop C tuning she uses, was short scale, had deep lows, was lightweight and of course that rock star look. After scouring local music shops, Carol just couldn't find what she was looking for, and was about to give up and stick with her old bass.
She gave it one last try by posting a request on Facebook asking if anyone had a recommendation or advice on a new, different and cool bass. A friend replied with a link to a classifieds website that had a Red Italia Maranello owned by a music instrument collector in São Paulo. The make and model were completely new to her. Surprisingly, the owner of the Maranello lived just two doors down from Supercombo's management office, so Carol asked to try the bass, and once she tried, it was love at first sight! Even though it it wasn't short scale, or as lightweight as she wanted, she fell in love with the sound and playability. She immediately bought the bass and after her first appearance with the Maranello on a TV show, dozens of messages and emails came in asking about this sparkling red bass, which went on to become Carol's trademark on shows and all on her appearances from that day on. The bass generated so much buzz on her social media profiles that eventually Italia approached her for an endorsement deal.